August 2015

HEY! Modern art & pop culture Act III, Collective exhibition. 65 international artists, September 18, 2015 – March 13, 2016 Halle Saint Pierre Museum Paris, France.
These little tiki paintings appearing in the Tiki Oasis art show in San Diego, August 14 - 16: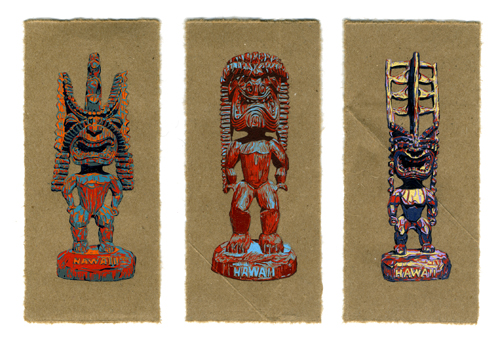 Tiny Tiki Trio. Acrylic on paper bag. 4.5"h x 2"w (each), 2015.
Available work page still online. JUST UPDATED!!
Other available work can be found with Jack Fischer Gallery in San Francisco.
Thank you for looking and feel free to email me.
chris [at] bagpainter [dot] com
Take it easy,
Chris