April 2018
New series of Australian mug shot paintings underway for a July show at Ghost Gallery in Seattle. More info soon.
Show of paintings at Hopvine Pub, will remain up through April in Seattle.
Still working on the "CoDrawings" project initiated by
Juliet Shen which is a lot of fun. More can be seen here.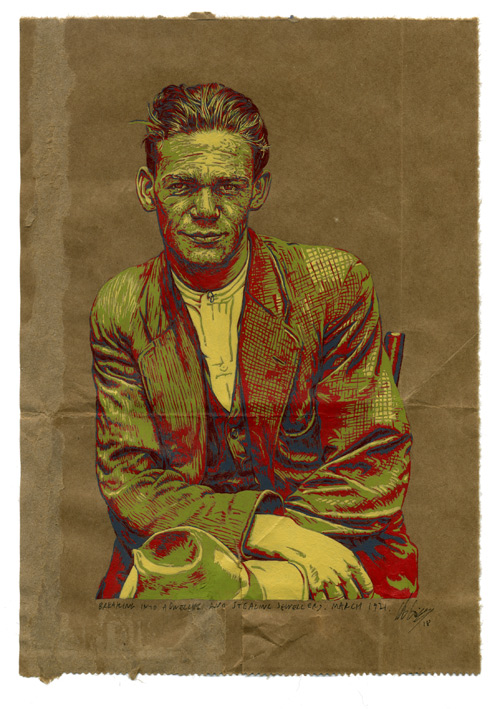 "Breaking Into A Dwelling and Stealing Jewellery.
March 1921." Acrylic on paper bag, 10"x7", 2018.
Limited edition prints through Brad Benedict's
Sideshow Fine Arts
Available work page still online.
Check me out on Instagram!
Thank you for looking and feel free to email me.
chris [at] bagpainter [dot] com
Take it easy,
Chris