January 2019
Finishing up the "Disconnections" show for You Are Here 406 in Jeanette, PA. March 2 - April 13, opening reception Saturday, April 6, 2019.
Excited to be part of the "CoDraw Seattle" project initiated by Juliet Shen which is a lot of fun. More can be seen here.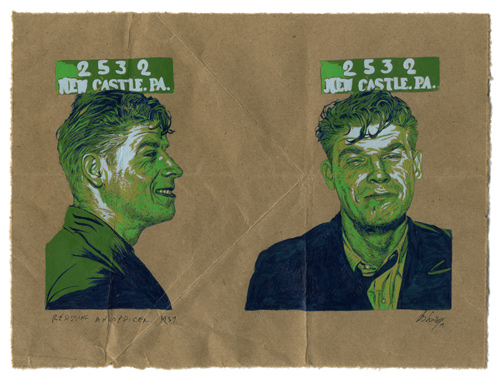 "Resisting an Officer. 1937." Acrylic on paper bag, 6.5"h x 8.75"w
Limited edition prints through Brad Benedict's
Sideshow Fine Arts
Available work can be found here.
Check me out on Instagram!
If you have any questions at all, please let me know.
chris [at] bagpainter [dot] com
Take it easy,
Chris