May 2019
Working on collaborative projects with Kamala Dolphin Kingsley as well as Tim Marsden (almost 12 years I've been sitting on his pieces, opps). Starting some new paintings on panels and some print work.
Excited to be part of the "CoDraw Seattle" project initiated by Juliet Shen which is a lot of fun. More can be seen here.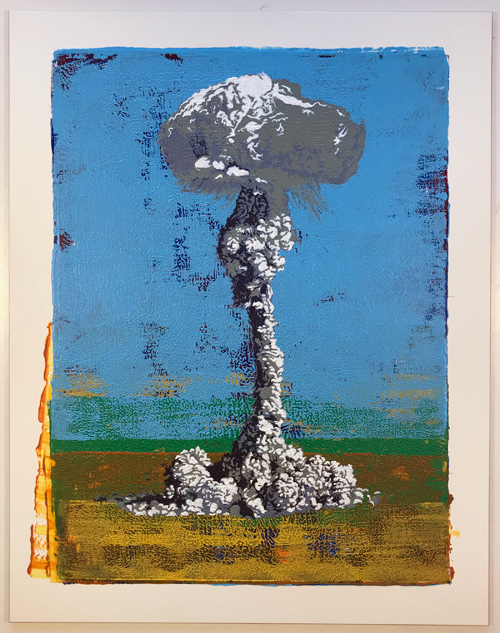 "Always Blue Skies." Collaboration, 12 years in the making with Tim Marsden. Acrylic on panel, 14"h x 11"w
Limited edition prints through Brad Benedict's
Sideshow Fine Arts
Available work can be found here.
Check me out on Instagram!
If you have any questions at all, please let me know.
chris [at] bagpainter [dot] com
Take it easy,
Chris