November 2019
"In The Flesh" show 10/1/19 - 11/16/19 at Kirkland Arts Center, opening reception Friday, October 4 from 6-8.
620 Market St, Kirkland, WA 98033.
Also looking forward to being in a group show curated by Sue Danielson called "Log noun (1), often attributive (loosely interpreted)" opening 11/21/19, 6-9 at BallardWorks, 2856 NW Market Street, Seattle. Show through December.
Lots of paintings returned from inventory at Jack Fischer Gallery in San Francisco added to the Available work page.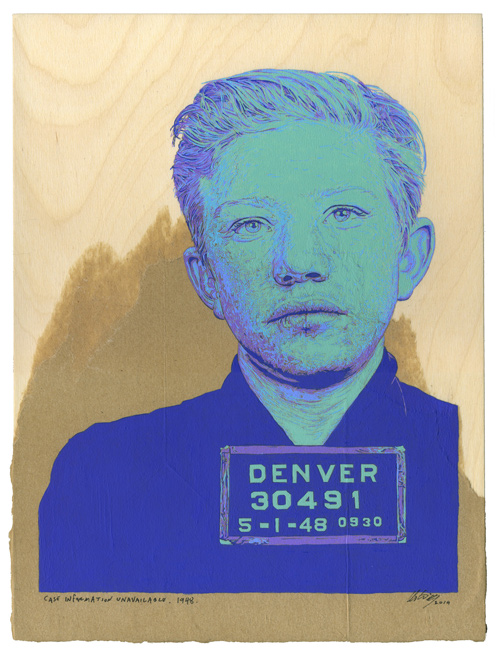 "Case information unavailable. 1948." Acrylic on paper bag and panel, 12" x 9" x 15/16", 2019.
Limited edition prints through Brad Benedict's
Sideshow Fine Arts
Check me out on Instagram!
If you have any questions at all, please let me know.
chris [at] bagpainter [dot] com
Take it easy,
Chris