November 2018
Bizzarro Italian Cafe is having "Bizarre Bizzarro Bazaar" on November 11 from 11-3. Wine tasting and I will have stuff for sale there! Please do join us.
Beginning work on a show for You Are Here 406 in Jeanette, PA for March & April, 2019 entitled "Disconnections". More info soon.
Still working on the "CoDraw Seattle" project initiated by
Juliet Shen which is a lot of fun. More can be seen here.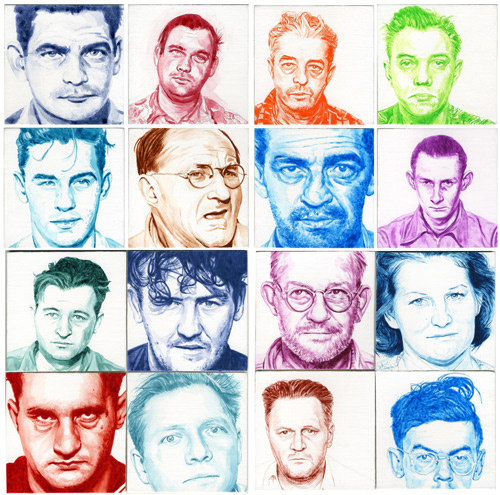 "the Arrested. #1 - 16." Acrylic on panel, 4"h x 4"w each.
Limited edition prints through Brad Benedict's
Sideshow Fine Arts
Available work page still online.
Check me out on Instagram!
Thank you for looking and feel free to email me.
chris [at] bagpainter [dot] com
Take it easy,
Chris