August 2018
Thank you so much to all who came to see "Australians", my show of 1920's mugshots.
At Ghost Gallery through August 5.
New paintings on panel as well as wood engraving. Stay tuned for more information.
Still working on the "CoDrawings" project initiated by
Juliet Shen which is a lot of fun. More can be seen here.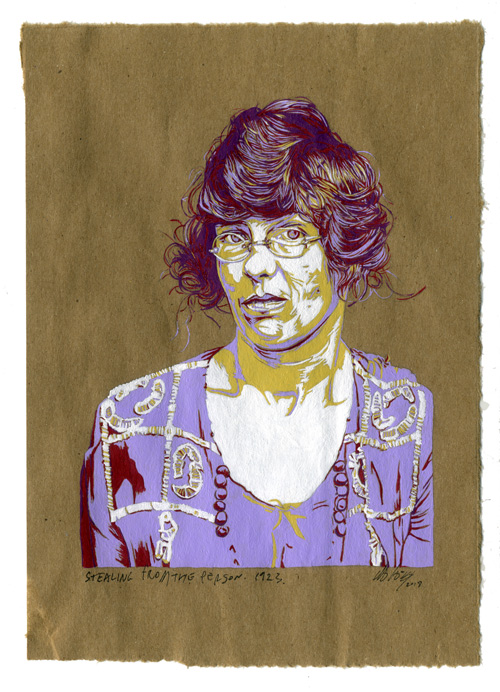 "Stealing from the person. 1923."
Acrylic on paper bag, 7"h x 5"w, 2018.
Limited edition prints through Brad Benedict's
Sideshow Fine Arts
Available work page still online.
Check me out on Instagram!
Thank you for looking and feel free to email me.
chris [at] bagpainter [dot] com
Take it easy,
Chris