January 2020
Working on lots of new pieces at or around life-size, bag adhered to panel as well as toilet paper tubes, new Seattle Co Draw Seattle work and some restoration. Stay tuned for upcoming show information for later this year.
Lots of paintings returned from inventory at Jack Fischer Gallery in San Francisco added to the Available work page.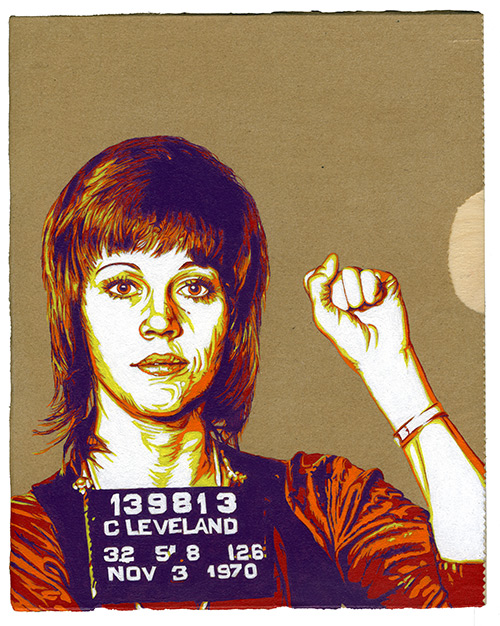 "Jane Fonda." Acrylic on paper bag on panel, 10" x 8", 2019.
Limited edition prints through Brad Benedict's
Sideshow Fine Arts
Check me out on Instagram!
If you have any questions at all, please let me know.
chris [at] bagpainter [dot] com
Take it easy,
Chris