March 2020
Excited to be one of the Artists in Residency at Willapa Bay in May. Will be working on several pieces at or around life-size, bag adhered to panel as well as toilet paper tubes.

Stay tuned for information about a show later this summer.
Paintings available in inventory in Seattle can be previewed here.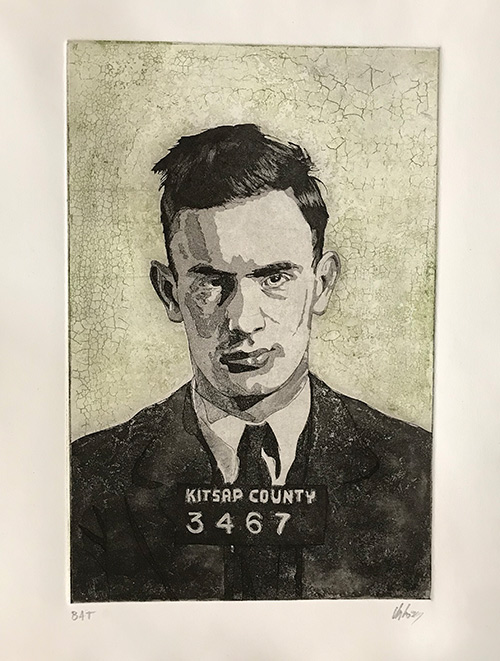 Detail of the result of a week long "low toxicity etching" workshop with Producción Gráfica Zanate in Oaxaca, Mexico through Pratt Fine Art Center. Maestro Manuel Flores and team were incredible to work with. 15" x 11", aquatint & touche on black iron plates.
Limited edition prints through Brad Benedict's
Sideshow Fine Arts
Check me out on Instagram!
If you have any questions at all, please let me know.
chris [at] bagpainter [dot] com
Take it easy,
Chris