July 2018
My first show of new mugshot paintings in Seattle since 2010! "Australians" from the 1920's - Opening July 12, 5 - 9 at Ghost Gallery, showing through August 5.
Still working on the "CoDrawings" project initiated by
Juliet Shen which is a lot of fun. More can be seen here.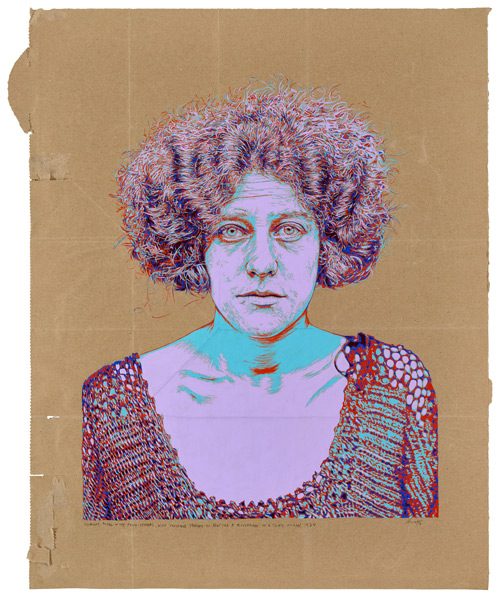 "Charged, along with four others, with 'Conspiring together to procure a miscarriage' on a third woman. 1924."
Acrylic on paper bag, 22.5"h x 17.75"w, 2018.
Limited edition prints through Brad Benedict's
Sideshow Fine Arts
Available work page still online.
Check me out on Instagram!
Thank you for looking and feel free to email me.
chris [at] bagpainter [dot] com
Take it easy,
Chris